Shopping Cart
Your Cart is Empty
There was an error with PayPal
Click here to try again
Thank you for your business!
You should be receiving an order confirmation from Paypal shortly.
Exit Shopping Cart
| | |
| --- | --- |
| Posted on January 23, 2020 at 6:30 AM | |
By Diana Scharf
By now you've probably heard all about how testicles have tastebuds and have been laughing hysterically at the idiots on TikTok who have been dipping their balls in soy sauce. Seriously, I couldn't make this up if I tried: https://www.iflscience.com/health-and-medicine/people-are-dipping-their-balls-into-soy-sauce-after-learning-testicles-have-taste-receptors/
My first thought (after I laughed and rolled my eyes at the same time) was that a woman would never do something like that, even if she had balls. Women are just not that crazy. But then I thought, why aren't they? They should be!
Boys have always been risk takers and experimenters. Boys will climb to the top of a jungle gym, even if it means they might fall off. They will climb to the top even after they just watched their friend fall off, or if they fell off yesterday. Boys try dumb things, like microwaving Peeps until they explode, making Coca Cola and Mento bombs, and apparently, checking if they can actually taste soy sauce with their testicles. Guess what all of these behaviors have in common? They are all SCIENCE EXPERIMENTS!
Boys experiment and take risks, and this translates into success later in life. Curiosity about STEM subjects leads to careers in STEM fields. They boy who made his Coke explode with Mentos grows up to be a man who studies nuclear fusion.
Girls, on the other hand, are not taught to take risks. Girls are taught to be smart, and to be safe. If a girl falls off the monkey bars, she probably learns not to climb them. (If that's not a metaphor for life, I don't know what is...oh please do teach your girls to climb!). Girls might engage in pretend play with those cute little chick and bunny Peeps, but they probably won't put them in the microwave to see what happens to them. Girls are more likely to play by the rules, rather than to think outside the box. (Coke is for drinking, Mentos are for eating, Mom will make me clean up if i make a big mess). Growing up this way, many women avoid entering the higher paying STEM fields, opting for careers that, while just as challenging and demanding, don't require as much experimentation and risk taking. Why gamble on the unknown when you can earn a living doing something safer?
While numbers seem to be improving, there are not enough women working in most STEM fields, particularly in Science and Engineering, where, according to the National Science Foundation, men outnumber them seven to one! Yes, microwaving Peeps is stupid and Coke and Mento bombs are messy, but we need to start cultivating this type of scientific curiosity in our girls. We need to teach them to take risks, and to follow their natural inquisitiveness. We need to get them interested and excited about STEM subjects so that they will work in those fields and eliminate the gender pay gap.
So let your daughters experiment with ideas that they come up with on their own, no matter how silly you, as an adult, think it is. It's not silly to them; they legitimately want to learn about the world around them. For example, the other day my 8 year old wanted to know what happens to lotion when you freeze it. I thought it was a pointless experiment, but then I wondered, would all of it freeze, or is there some alcohol in there that wouldn't freeze? Would the lotion feel normal again after it thawed? We were eager to find out! Maybe in 20 years this will turn into important cryogenics research, who knows? Great ideas have to start somewhere.
Conducting science experiments at home is also very mindful! Watching liquid fall from a dropper, filling and emptying containers, pouring liquid from vessel to vessel, all of these things help children calm down and give them the mental tools to increase their capacity for learning. So please, teach your girls to experiment. Let them get creative, let them get messy. (Maybe draw the line at soy sauce in the bathing suit area, but hey, who am I to stand in the way of science?) Messes can be cleaned up but the curiosity that you unlock will last a lifetime.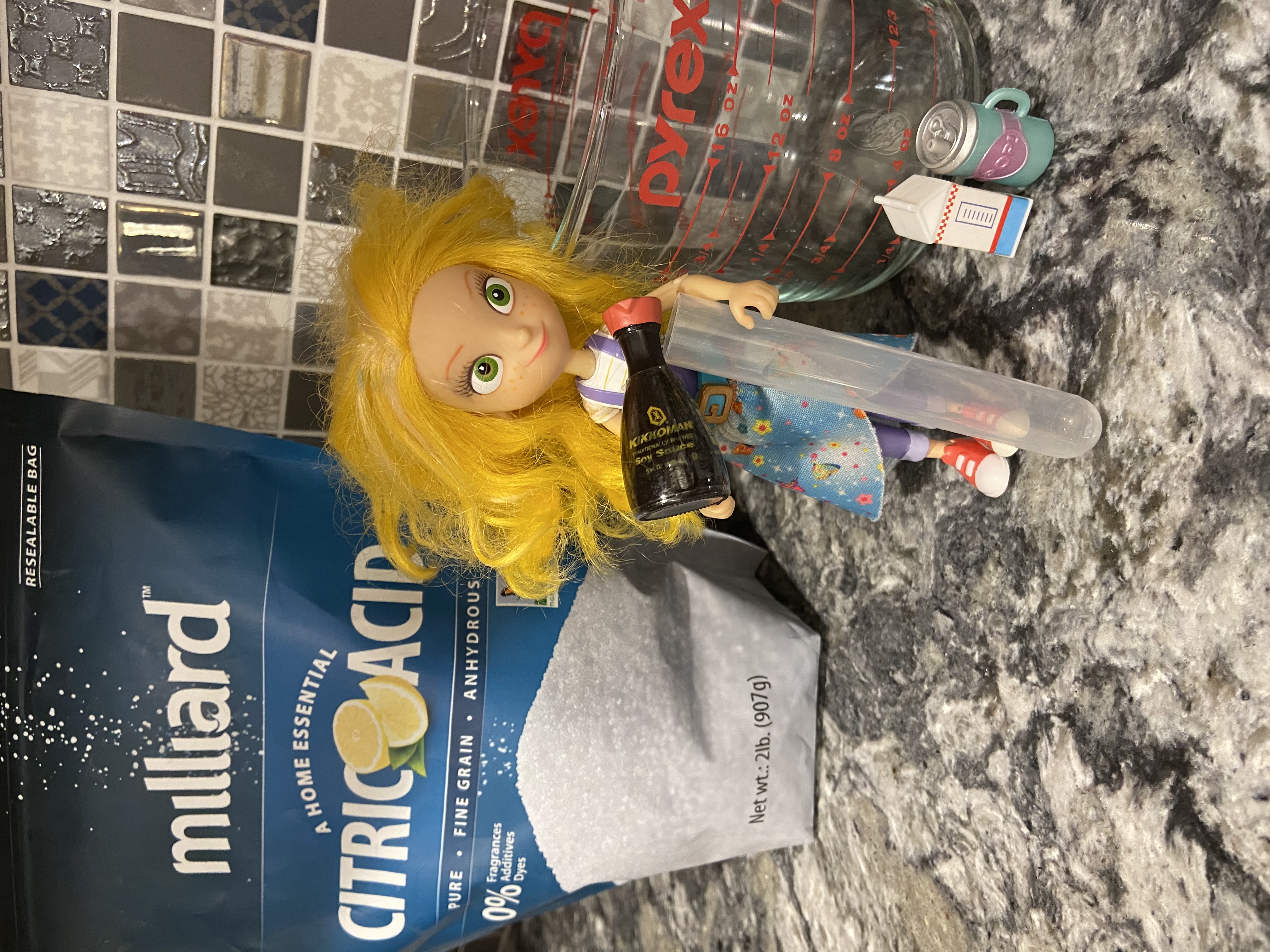 Categories: None
/